Shaw Oak Engineered Cherry Color Flooring in Two Widths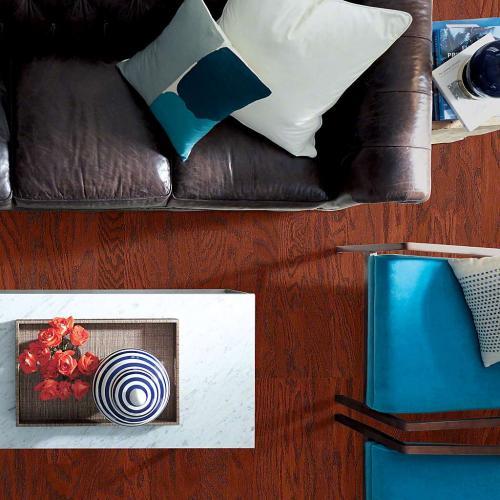 Shaw Oak Engineered Cherry Color Flooring in Two Widths
Add warmth and elegance to your home with this 1st quality Shaw engineered hardwood. Features a tough core that resists denting up to 30% more than the competition. Easy to install with a strong tongue and groove system, leaving superior joint integrity. One of the most sustainable engineered flooring products on the market, using approximately 50% less newly harvested wood with it's high density core that is made from recycled post industrial wood fiber.
Cherry color available in 5" x 3/8" (19.72 sq ft per box) and 3 1/4" (19.8 sq ft per box).
Prices are per square foot.
Regular Price: $3.99 sq ft
Bailey's Price: .99 sq ft