Hillsdale Greenwich Bed in King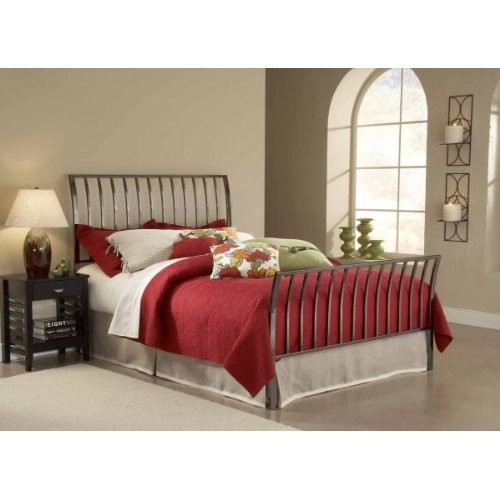 Hillsdale Greenwich Bed in King
The sleigh bed style of the Greenwich Bed from Hillsdale will highlight any bedroom decor. You'll love the sleek look with straight lines, sharp angles and sturdy construction. The metal bed features a fine Black Nickel finish.
King Bed Set:



Headboard: 52.25"H x 76.5"W




Footboard: 31.25"H x 76.5"W
Does not includes rails.
Item # 1505-660
Regular Price: $715.00
Bailey's Price: $199.99